Theoretically speaking Uruguay is just around the corner of Buenos Aires, so we took the opportunity this long weekend (In BA we have a Feriado Monday) to take the ferry over the little lake!
So we went with the ferry "seacat" from Porto de Madeiro to Colonia del Sacramento, where we stayed in a hostel for a night.
At the beginning we had difficulties finding the ferry, but then we realised that it belongs to "buquebus" which is a more expensive choice! The ferry was quite luxury, felt a bit like at an airport, with a duty free shop and snack bars.
It was said to take us 60 min over there, but considering the migration process and sort everything until we could get off the boat, we need definitely 2h.
seacat ferry from the terminal
ferry from inside
When we arrived it was already dark so our only mission was to find the hostel and eat somehwere nice.
The hostel was really nice, not too big, quiet calm, everything very clean and the breakfast totally ok. The restaurant "El Porton" was a recommendation by the hostel and it was a very good one! Delicious food and not too expensive.
"Hostel & Suites del Rio"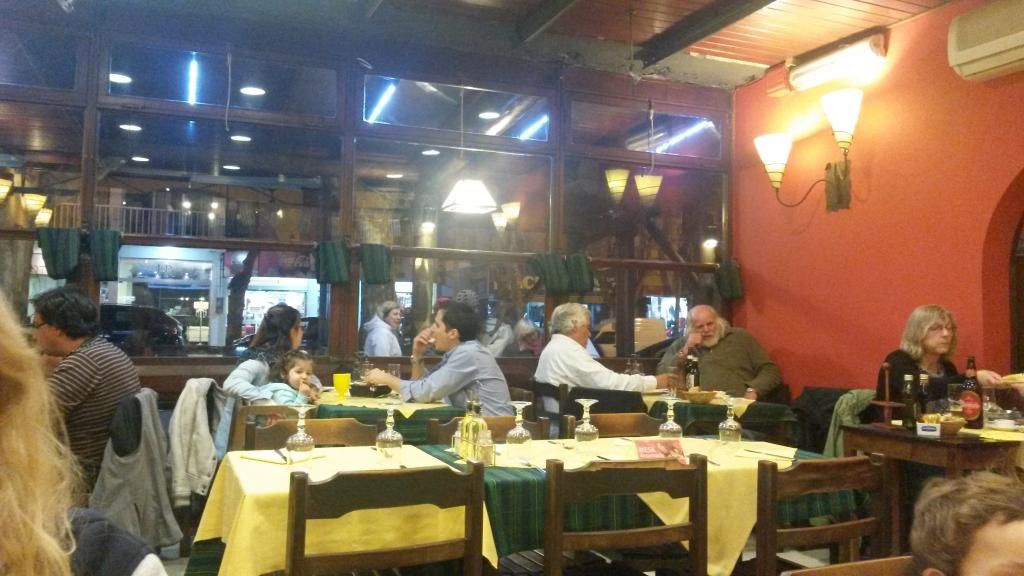 El Porton - a beautiful cozy restaurant
The next day we basically just walked around the whole city, especially the "barrio histórico". It was just beautiful! So calm and the buildings are so beautiful! I think this is one of the best cities in the world!
old cars everywhere :)
old city - contemporary arts
The colonial past?
wooden drawbridge of the City Gate
Portón de Campo – the City Gate and wooden drawbridge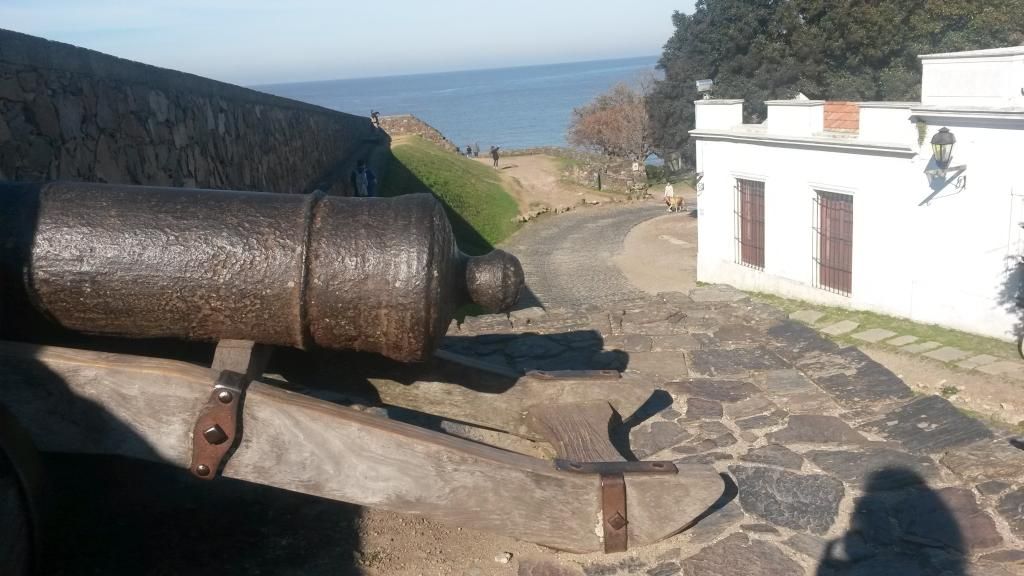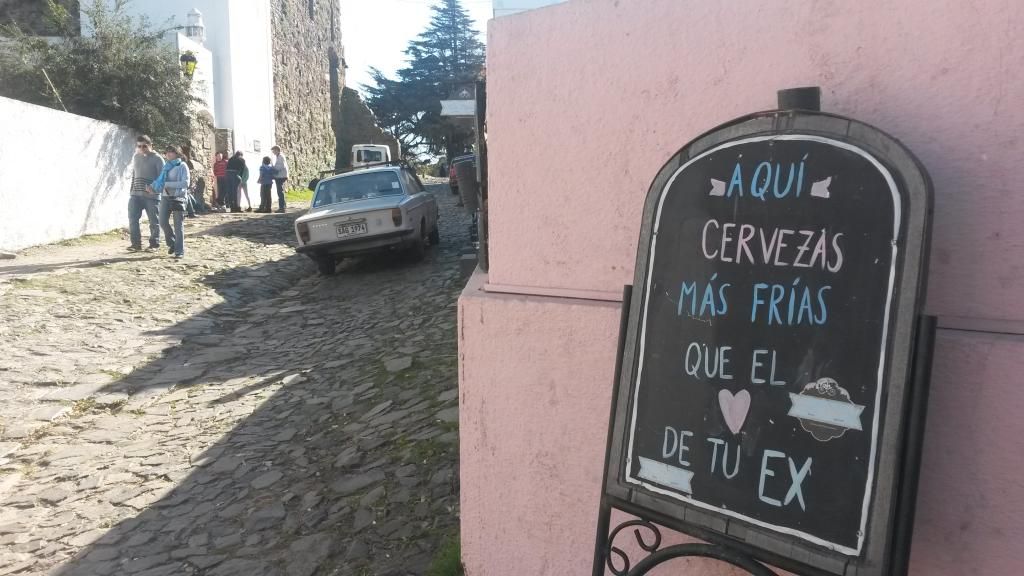 Here you can get beer which is colder than the heart of your ex^^
calle de los suspiros - one of the most famous streets in Colonia
Remains of the presidential palace
Everything was so beautiful and quiet! I immediately fell in love! This is a place where I could imagine myself living happily ever after ;)